Get ready for a fun year of events suitable for the whole family!!
May 28, 2023 2:00 PM-4:00 PM TAILS ON TRAILS 5K FUN RUN
Weather your running walking or just looking to catch some dinner come on out to our fun run! All proceeds of the 5K benefit dogs in need of medical attention at the shelter. This event is geared toward raising funds for our medical expenses and bringing awareness to our services to the community and its pooches.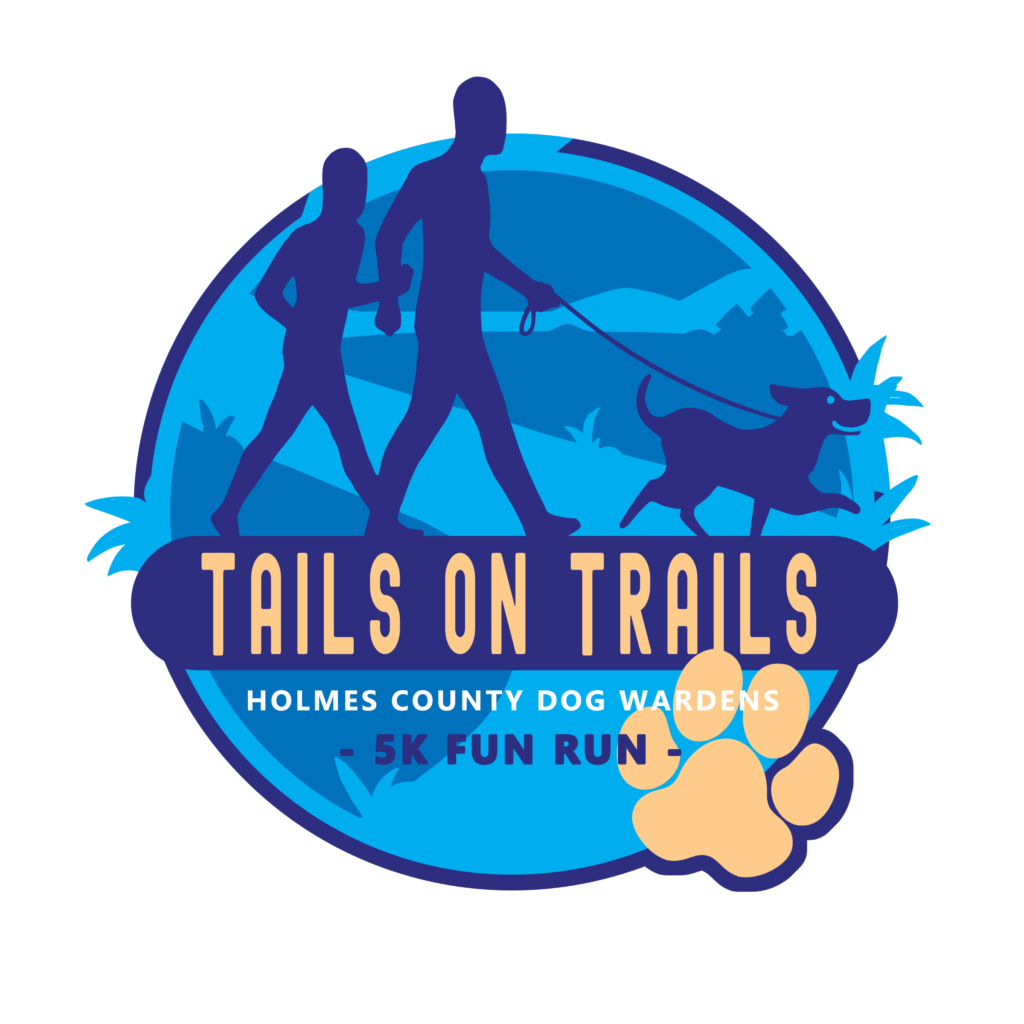 5K Fun Run $20.00 per adult and $10.00 per child. The first 100 participants get a free goody bag and a T-shirt. Dogs are permitted to run the event but will need to be licensed and good with people and other dogs. Registration will take Place at 2:00 PM at Rails to Trails Depot 62 N Grant Street Millersburg Ohio, 44654 . Crazy Nates Barbeque will be on scene to serve dinner. There will also be a professional photographer at the event. More details coming soon!
Want to be a business' sponsor for this fun filled event? Find out more information here.
June 24, 2023 A.T.V Road Ride Sponsored by Sons of American Legion Holmesville Post #551
Bring your ATV, car, or truck and cruise Holmes County's beautiful country side for a cause. Don't have an A.T.V grab someone who does! See Event Flyer. This year you can make it a weekend and and camp! The following day a movie will be featured at the Killbuck Theatre.
Raffle Tickets are being sold at the shelter $5.00 per ticket.
Prizes Include: 1) $500.00 2) $300.00 3) $200.00 4) $100.00
.
June 25, 2023 2:00 PM Showing of a Dog's Purpose at The Duncan Theatre and Event Center in Killbuck.
Tickets are $10.00 and can be purchased at the theatre or at the Holmes County Dog Warden's Department. 100% of the proceeds go the the shelters medical fund.
A dogs purpose video trailer https://www.youtube.com/watch?v=xbX1YVE22r0