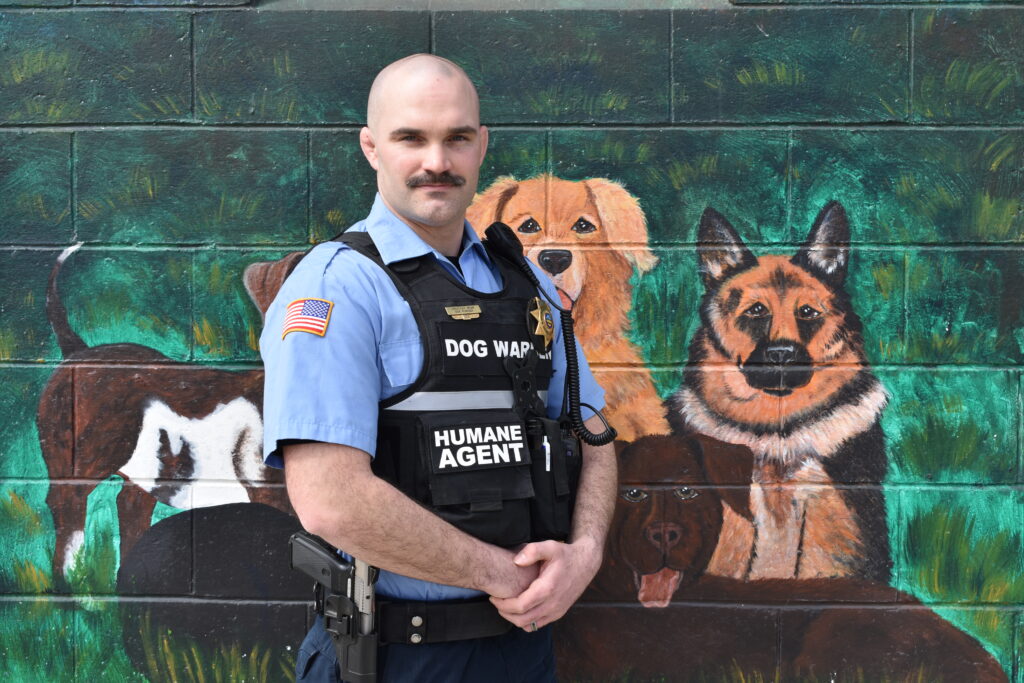 The Holmes County Dog Warden's Department is a county operated agency and facility that has five primary tasks. These tasks include, enforcing Ohio's dog laws, returning lost dogs to their owners, rehoming dogs that no longer have a home, maintaining and operating the shelter, and educating the public about responsible pet ownership and humane values.
Enforcing Ohio's Dog Laws
Dog Wardens and Deputy Dog Wardens in the state of Ohio are assigned their duties and responsibilities under Title 9 Section 955 of the Ohio Revised Code. This section of the Revised Code gives Dog Wardens and their deputy's authority to enforce the laws that fall within that section of the code. In performance of their duties under section 955 Dog Wardens and Deputy Dog Wardens are granted the same police powers as sheriffs and police officers. Please see our Enforcement Page or reference Title 9 Agriculture Animals and Fences Section 955 (Dogs) of the Ohio Revised Code to see the duties of your local dog warden.
Returning Lost Dogs
The Holmes County Dog Warden's Department is also responsible for returning stray dogs to their owners. Any stray dog brought to our department or picked up by one of our officers is held at our facility by law for 72 hours. During that 72 hours, attempts to find the dog's owner are made.
Rehoming Dogs
After holding a stray dog for 72 hours with unsuccessful attempts to locate the owner and no calls received regarding the dog's owner, the dog is either placed up for adoption, sent to a rescue, or euthanized if necessary. The Holmes County Dog Warden's Department also provides rehoming for unwanted dogs for a fee of $50.00. Please see our Owner Release Page for more information. The Dog Warden's Department is not required by law to take in owner releases.
Day to Day Operation of Shelter
The Dog Warden and Deputy Dog Wardens of Holmes County are responsible for handling day to day operations of the shelter. These operations include cleaning kennels, providing food and water, getting dogs vet care if needed, adoptions, intakes, public interactions, license sales, maintenance etc. The dogs that come through the facility are provided with a very clean and comfortable atmosphere.
Public Education
The Holmes County Dog Warden's Department has a very knowledgeable staff and loves to share that knowledge with the public. We open our doors to the public and provide educational opportunities for adults and children. Some of the basic education material we cover includes dog bite prevention, dog and animal husbandry, careers, and what the law says about dogs. If you would like to schedule a field trip or fun educational activity for your students, please call our department. We can also come to your school and present to individual classes. Each presentation is approximately an hour long.
Our Mission
The Holmes County Dog Warden's Department strives to create a safe environment for its citizens and canines by fulfilling its prescribed duties under Ohio Revised Code 955 and 959. While fulfilling those duties we will treat all humans and dogs with the compassion and respect they deserve. Our staff will strive to create positive relationships with members of our community and be as transparent as possible to those we serve."